BUGGY 4 FITNESS IN CALDERDALE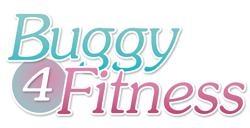 No matter what fitness level you are - come and have some fun!
If you have a baby odds are you're very busy indeed and keeping fit can be difficult to fit into your schedule, including the hassle of finding childcare while you work out! But with Buggy 4 Fitness you can train to get back into shape after your new arrival and bring your baby along too!
VIEW PACKAGES & MEMBERSHIPS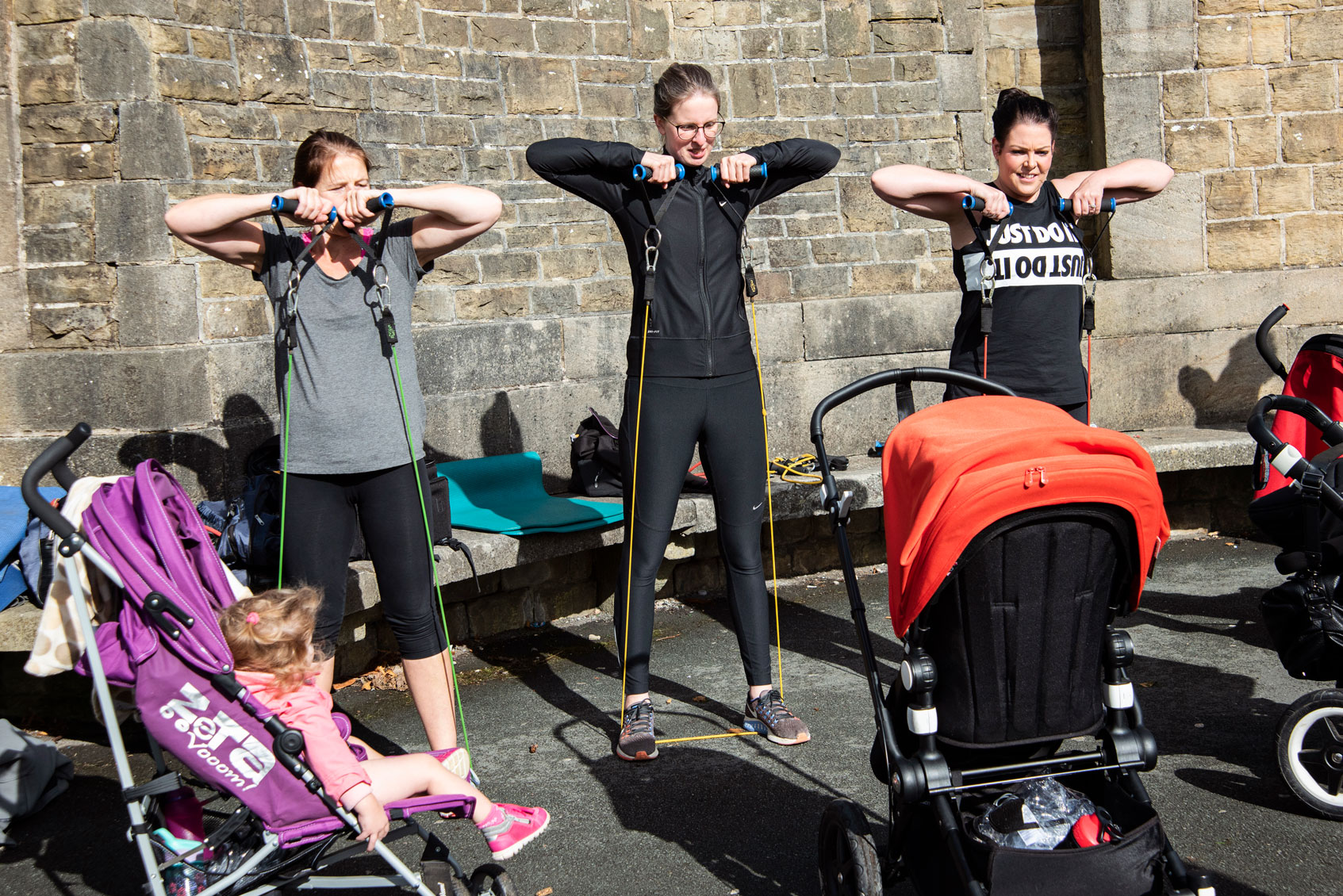 Available to all Buggy 4 Fitness Members. Not a member? Why not try a trial week for £10?* Simply complete this Postnatal Screening Form and then click on the button below.
*One trial week per person. Places are limited. Booking essential.
Monday | 10:00 - 11:00 | Savile Park Moor – Manor Heath Park, Skircoat Moor Road HX3 0EG - Access via the side entrance to Manor Heath Park to meet near the flower bed area or on the grassed area.
Monday | 17:15 - 18:15 | Overgate Hospice (Fitness Mix Class) - 30 Hullen Edge Road, Elland, HX5 0QY
Tuesday | 10:00 - 11:00 | Brighouse – Wellhome Park, Bradford Road, Brighouse, HD6 4AF - Meet next to the skate park in Wellhome Park.
Wednesday | 19:00 - 20:00 | The Studio (Indoor Strength & Conditioning Class) - Jubilee Mill, 3a W Parade, Halifax, HX2 2TE (Play Palace)
Friday | 10:00 - 11:00 | The Studio (Indoor BoxFit Class) - Jubilee Mill, 3a W Parade, Halifax, HX2 2TE (Play Palace)
Saturday | 09:00 - 10:00 | The Studio (Indoor/ Outdoor HIIT Class) - - Jubilee Mill, 3a W Parade, Halifax, HX2 2TE (Play Palace)
FREQUENTLY ASKED QUESTIONS
When can I start?
We advise that you wait six weeks after a vaginal birth and ten weeks after a caesarean section.. We also advise that you consult your doctor before you resume exercise.
How old does my baby need to be?
Babies can join us from 6-10 weeks.
What will my baby do?
The little ones really enjoy the interaction with the other mums and little ones they watch the world pass them by from their buggy. Some enjoy their snacks, books and toys from the comfort of their ride.
What happens if my baby cries?
The nature of the class ensures you can attend to your baby at anytime throughout the session.
What do I wear?
A pair of trainers, a sports bra and layered, comfortable clothing. Waterproofs if necessary.
Do I have to have a certain kind of pram?
Any buggy, pram or pushchair will be suitable as long as it is in good working order.
Do I have to be a certain fitness level?
It is important to start exercising slowly and work at your own level/pace. We will give you encouragement throughout and push you if and when you are ready.
What happens if there is bad weather?
The outdoor classes takes place in all weather conditions unless it's unsafe or the met office suggests not going out. We will contact you if the class is cancelled.
What do I need to bring?
A drink for you and drink and snack for baby, some toys and books, sun cream, sunshade or rain cover! Also, bring a blanket or mat for the abdominal exercises and stretches at the end of class.
What if I can't make a class?
We have the flexibility for both our monthly membership and class pass options allowing you to cancel a class if needed, this must be done prior to the start of the class. If the class has passed and you didn't make it this will be taken as a 'used' class. Booking is required for each class.
Are you open all year round?
No classes run on bank holidays
We close over Christmas and New Year
Any other breaks you will be given plenty of notice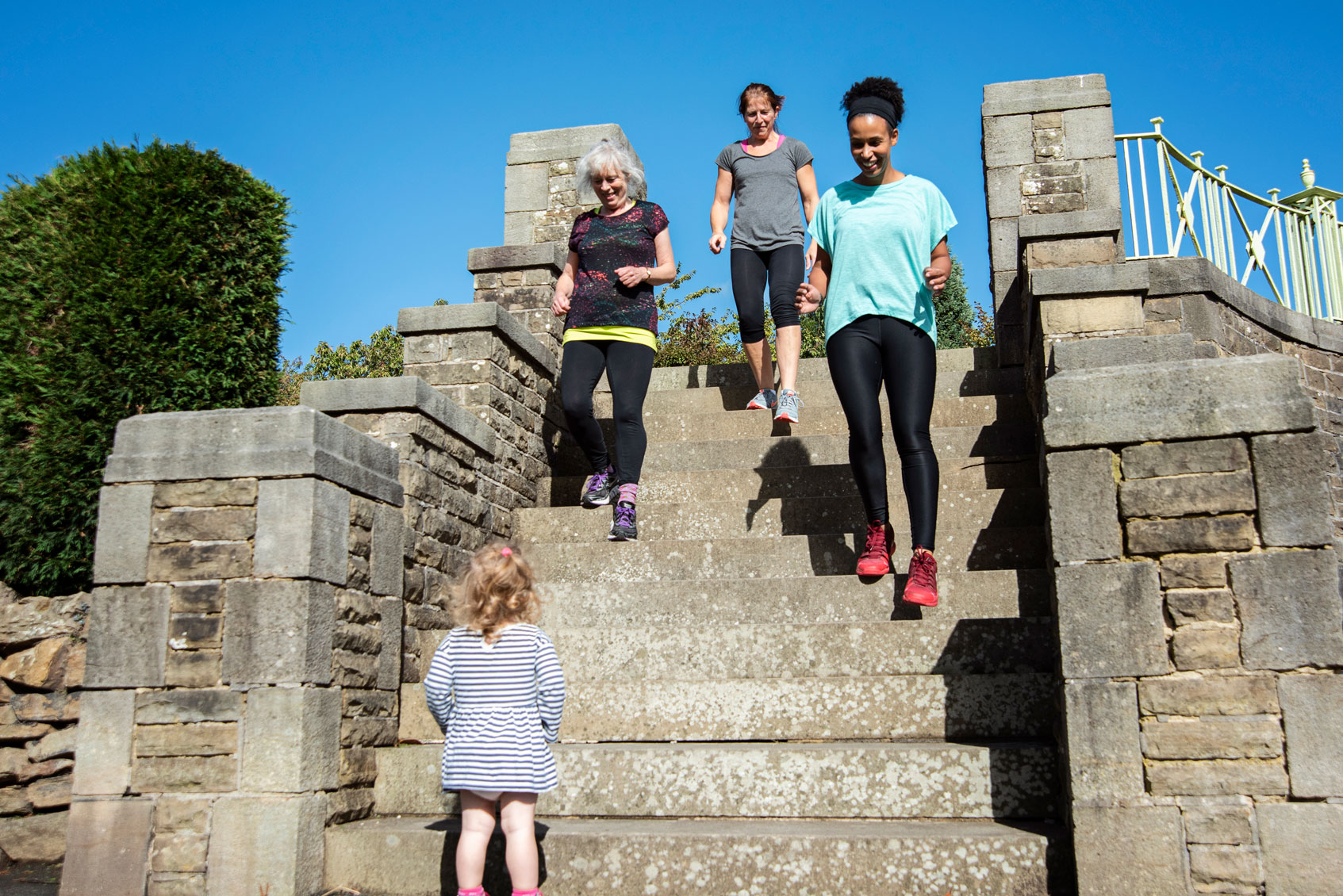 MONTHLY MEMBERSHIP INCLUDES – £39
• All classes shown on our group fitness timetable
• Goal Setting Worksheet
• Before and After Photos
• Private Member Facebook Group
• Support and Accountability
• Online Fitness
• Nutritional Guidance
Plus much more
New to Buggy 4 Fitness? Please complete my Postnatal Screening Form first. Thank you.
Compliment your training with our postnatal assessments.
A deep screening for diastasic and pelvic floor dysfunction, including a visual assessment of static posture and alignment, plus so much more.