Bespoke 121 Sessions
Feel Good Fitness tailored to suit you
Personal training considers every aspect of an individual's situation and goals. Take a step closer to achieving fitness that makes you feel good on the inside, as well as the outside.
Why do You NEED me to be your personal trainer…
Knowledge is power when it comes to fitness. I educate my clients on all aspects of health, fitness and exercise to achieve the goals they set.
Learn correct posture and technique to stay safe and maximise results.
Everything is designed to suit your personal requirements - no one-size-fits-all here!
Help you set long-term, realistic goals… and stay on track with them.
Support your PT plan with nutritional guidance and lifestyle suggestions for complete wellbeing.
Motivation whilst keeping your mental health a priority.
Boost your confidence as part of your support network.
Sessions accommodated to your schedule.
I specialise in working with women from bump, birth and beyond, so whatever stage you might be at, be assured that our sessions are truly bespoke to support you in your pre and post-natal health.
Set goals, meet them and exceed them!
What do I get with ALL 121 sessions?
Consultation call. A free 10 minute call with no obligation to discuss your goals, check session availability to suit your timetable and find out if we're a good fit to work together on your fitness transformation.
Success Session. Your first in-depth session to discuss your lifestyle and goals. Understanding where you're currently at in your fitness journey and where you want to be is crucial to creating bespoke goals and a training program that you'll stick to, enjoy and get results! This can be done via telephone, zoom or in-person to suit you.
Full assessment session. Developing the work we have done in the Success Session, you will undertake a full physical assessment based with your goals in mind. It includes body measurements and fitness tests to help keep track of your transformation journey. These will be reviewed at regular intervals. You will also have a movement screen, alignment and breathing assessment to thoroughly understand the connection in your body. We will also discuss nutrition and create a diet plan as part of your program.
Start your personal training sessions. Time to get moving!! Sessions can take place at my studio in Halifax, online or at a location that suits you (travel fees may apply). Sessions last 1 hour but can be amended to 30 or 45 minutes if preferred.
Jump-start your fitness and wellbeing journey with this exclusive package
Consultation call
Success session
Full assessment
2x 1 hour personal training sessions
10 Day Total Mind and Body Detox Course
1 Month of access to group fitness sessions
Fitness investment is only £99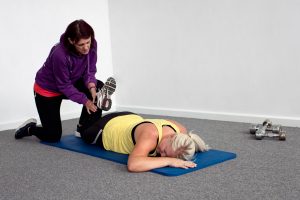 Get serious about your fitness transformation with this premier package
Consultation call
Success session
Full assessment
1 x 1 hour personal training session per week (either at my studio or an outdoor location)
No contract or joining fees
Sessions can be rolled over if required
Fitness investment is only £192 (per month by direct debit)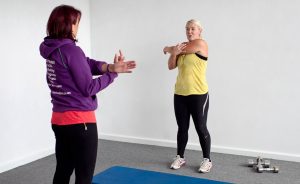 The best package for accountability and motivation
Consultation call
Success session
Full assessment
10 x 1 hour sessions (to be used within 4 months)
Fitness investment is only £480  
"I don't think you will always realise the difference you are making to people's lives! You changed mine!! I went from a size 18 to 14. I bought a dress for a weeding and was so giddy when i had to keep sending the shop assistant out for a smaller size!!" - Katie B
1.   Once you've made the decision to embark on a Personal Training journey - you're half way there! We'll book in an initial chat (10 mins) to see if I can accommodate your goals, check to see if we're the right fit for once another and discuss session availability.
2.   Complete my health questionnaire.
3.   Book a Success Session for a discussion on your goals and lifestyle. This can be done over the phone, video call or in person.
4.   We'll get going. Simply purchase your block of sessions below and book your sessions in!
NB: No payments are to be made until we complete Step 1.  To get started, just book your sessions below.
VIEW MY FITNESS CLASS TIMETABLE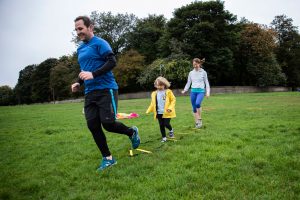 WANT TO EXERCISE WITH FRIENDS / FAMILY?
Working together to transform your Feel Good Fitness journey
Bespoke 2:1 sessions are a fantastic way of getting fitness and exercise into your weekly routine. You will encourage and motivate each other and probably work a little harder (there's nothing wrong with a little friendly competition). You'll keep each other accountable and stay on track to achieve the results you want.
Plus, by coming together, it will be friendlier on your purse than attending personal training sessions separately.