ONE-TO-ONE PERSONAL TRAINING IN HALIFAX & WEST YORKSHIRE
Set your own goals, meet them and then exceed them!
Taking into account every aspect of an individual's situation, my personal training sessions start with a full assessment to detail your goals, aerobic capacity, stress levels, weight and the time you have available for exercise. Using this information, we will develop a truly bespoke programme. My experience working with many ladies through their pregnancy and postnatal recovery ensures that our sessions are aimed at movement, habit based coaching and lifestyle.
I also work with all other mums looking to feel better about themselves, whilst seeing their fitness and energy levels increase. We will also discuss nutrition and diet as part of your programme, before creating a diet plan as part of the service. These sessions are also available as virtual online sessions.
WANT TO EXERCISE WITH FRIENDS?
Cost: £99 
Jump start your fitness with this exclusive package. Enjoy 2x 1-hour personal training sessions, a 10 day Total Mind and Body Detox and one month access to our group sessions.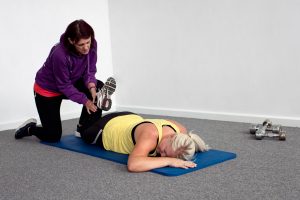 Cost: £192 (Recurring monthly payment by direct debit)
Enjoy 1 one-to-one session per week, at our private studio in Halifax or as an outdoor session (home visits can be discussed). No contract or joining fees, and sessions can be carried over to the next week or month if needed.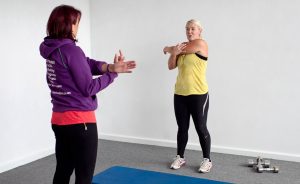 Cost: £480 
10 One To One Sessions (to be used within 4 months from date of first PT session) 
"I don't think you will always realise the difference you are making to people's lives! You changed mine!! I went from a size 18 to 14. I bought a dress for a weeding and was so giddy when i had to keep sending the shop assistant out for a smaller size!!" - Katie B
1.   Once you've made the decision to embark on a Personal Training journey - you're half way there! We'll book in an initial chat (10 mins) to see if I can accommodate your goals, check to see if we're the right fit for once another and discuss session availability.
2.   Complete my health questionnaire.
3.   Book a Success Session for a discussion on your goals and lifestyle. This can be done over the phone, video call or in person.
4.   We'll get going. Simply purchase your block of sessions below and book your sessions in!
NB: No payments are to be made until we complete Step 1.  To get started, just book your sessions below.
VIEW MY FITNESS CLASS TIMETABLE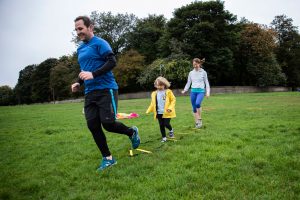 WANT TO EXERCISE WITH FRIENDS / FAMILY?
Motivate one another in our small group sessions.
A perfect way to work with one another to achieve your goals. My small group PT sessions are suitable for friends and family up to 5 people.