SMALL GROUP PERSONAL TRAINING IN HALIFAX & WEST YORKSHIRE
Work together to transform yourselves with my small group personal training sessions.
These sessions are perfect for a group of pregnant friends, newly postnatal mums or family looking to get back into fitness. Starting with a full assessment of each group member, detailing aerobic capacity, pregnancy / post natal term, stress levels, weight and the time you have available to exercise, each programme is truly bespoke.
Offering various time slots throughout the week, this is the way to make getting fit easier, at a pace that's right for your group and with people who have the same or similar goals. The best part is that you'll have fun doing it and will always look forward to the sessions.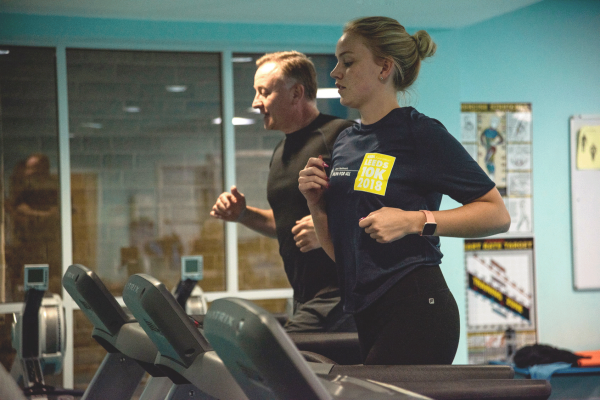 Cost: £25.00 per person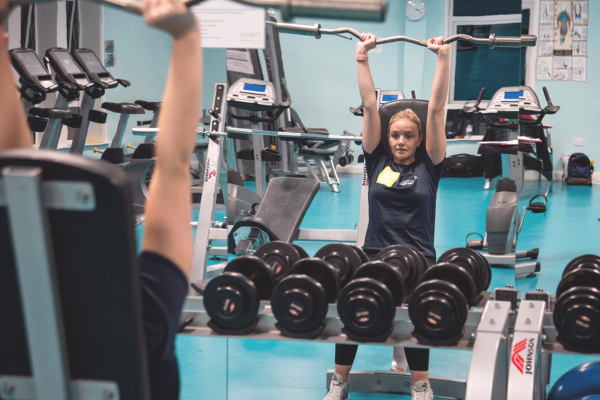 Cost: £20.00 per person  
Cost: £17.50 per person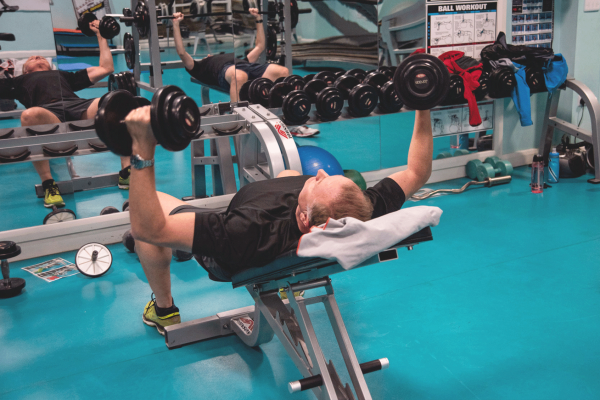 Cost: £15.00 per person  
"Who are we? We are Philip and Marilyn. Two middle–aged people who up to 8 months ago thought a good time was sitting on the sofa after a day at work munching our way through crisps and chocolate – and the occasional walk to keep fit! One evening we realised we couldn't go on like this. We had tried and failed many times. What we needed was someone to keep us motivated. We actually admitted to ourselves we were fat and unfit!

This was the big step that led to bigger – and faster steps. Sharon, our personal trainer was awesome! She guided us through the change in lifestyle and challenged us with exercise to keep us motivated; helping us recognise that what we ate determines how our bodies utilise that fuel. Each week she pushed us that bit further and kept our enthusiasm on the boil. The exercising started with a workout supported by exercising on our own during the week.

But as the months went by, our weight dropped off, our fitness improved and we found ourselves running. Yes, actually enjoying it too!! Our lifestyle changes affected our eating habits too. Sharon gave us helpful tips on eating and we cut out processed foods.

So, where are we now? Well, having lost a total of 8stone 4 between us we feel comfortable in our new lifestyle and we are looking forward to participating in the Jane Tomlinson 10k races this coming year." - Philip and Marilyn
1.   Once you've made the decision to embark on a Personal Training journey - you're half way there! We'll book in an initial chat (10 mins) to see if I can accommodate your goals, check to see if we're the right fit for once another and discuss session availability.
2.   Complete my health questionnaire.
3.   Book a Success Session for a discussion on your goals and lifestyle. This can be done over the phone, video call or in person.
4.   We'll get going. Simply purchase your block of sessions below and book your sessions in!
NB: No payments are to be made until we complete Step 1.  To get started, just book your sessions below.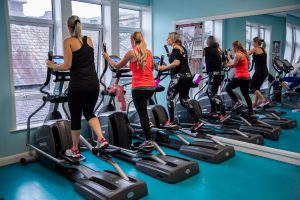 WANT TO JOIN IN MY FITNESS CLASSES?
Join my team of Fitmums and get fit with likeminded women
My Buggy 4 Fitness group classes offer the perfect way to work around childcare without compromising your exercise regimes. Bring your children along, meet new local ladies and workout together in a safe environment. Classes are available 5 days a week at various locations through Halifax and West Yorkshire.